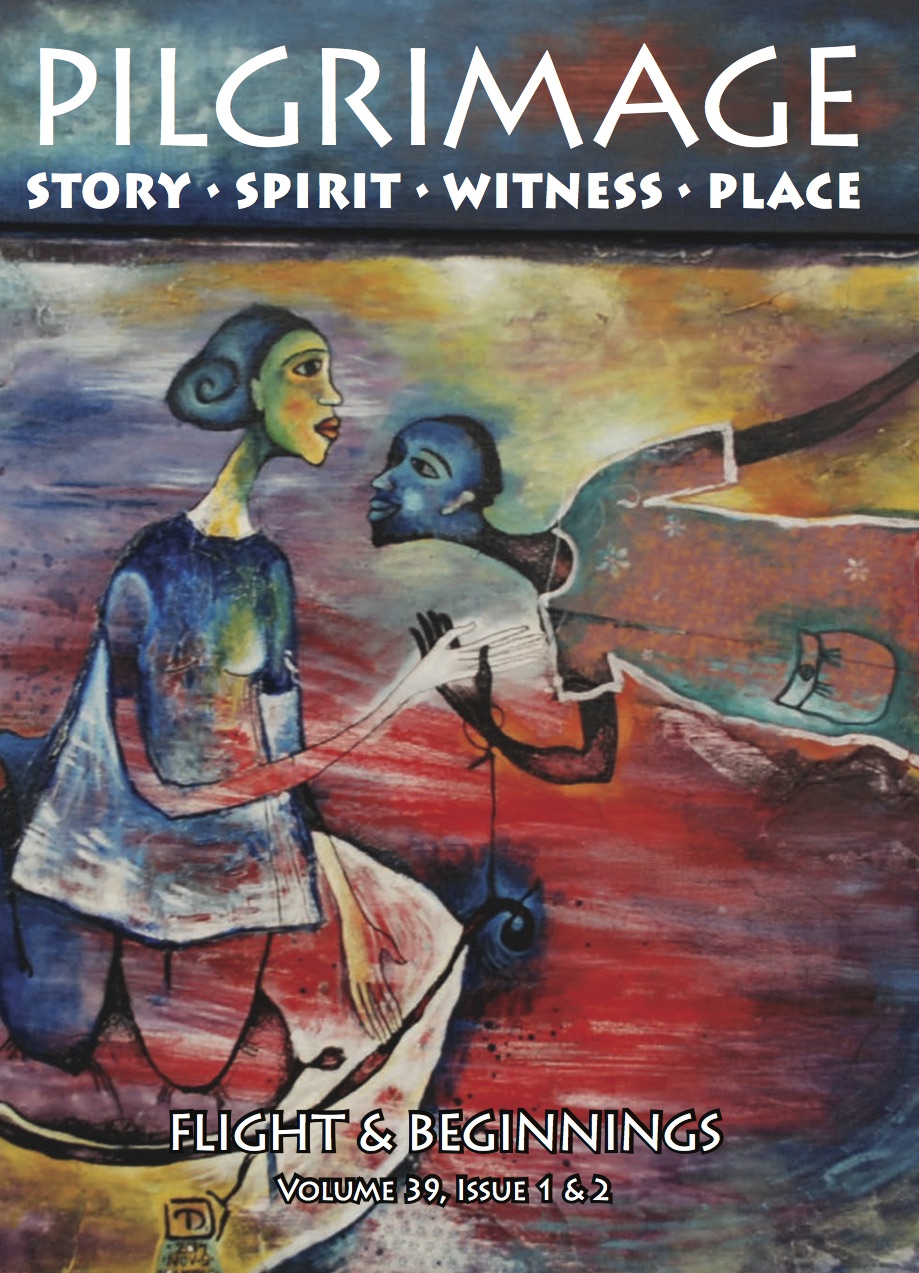 We're pleased to be catching up with this special double-issue of two themes: "Flight" and "Beginnings." We're collecting feathers while thinking of Pablo Neruda, remembering the legendary beards of our fathers, feeling the burn of forest fires hot as our youthful sins, and walking away from the wedding bouquet resting at our feet.
The themes complement each other by sending us to walks paths outside of our comfort zones, which manifest as the awe of falling in love with Argentina, finding ourselves in a New Mexican monastery with Michael Sowder, realizing how much time we spend on airplanes, accepting beauty of the body wrecked by birth in the poetry of Alexandra Lytton Regalado, and the wish to escape the depressing hum of a hospital's visiting hours.
The artwork of Tünde Darvay acts as a perfect bridge for these two themes. Her lovers, animals, and landscapes all float in and beyond the frame with so many striking textures and colors that it inspired us to make some subtle changes to our front and back cover. Our borders and margins break down to make way to places where imagination, dreams, and real life converge. The barn owls, the bats, the crows, and the slutty sparrows take to the sky and give us a better view of everything we've been overlooking.
We embrace the mysteries around us and still wonder about the fate of D.B. Cooper while we listen to Miles Davis to remind ourselves that it's okay to be unhappy. We grieve and catalog our failure with lovers alongside Diana Marie Delgado, we throw candy at our crushes, and we lose ourselves in breakfast conversations so we can get back to the start of our lives.
When I first inherited Pilgrimage. I thought I already understood that running a lit mag was a labor of love, and I had to remind myself about that on the busiest days. I had to let the editorial process humble me the way it did when I first started writing and editing in order to meet the new challenges. Celebrating Pilgrimage's 39th year is an important accomplishment, and it helps me to continually learn and grow as an editor, teacher, and writer. Meeting my fellow writers and artists at conferences, readings, and workshops always reminds me that this magazine connects so many of us and shows how it will continue to do so with our 40th anniversary on the horizon.
For this issue, I'd like to thank our Board members, Gina Franco, Alysse Kathleen McCanna, Justin Brown, and Cala Grayson, who all stepped up with extra support to make this issue happen. I also want to give my thanks to all the contributors and readers too. Pilgrimage would not be possible without you.
Juan Morales
Pueblo, CO
November 2015